WASHING AND REFINING SYSTEM SERIES 600 & 1200
The green coffee bean washing and refining system (also called as the coffee bean polishing machine or coffee polisher) manufactured by Vina Nha Trang is widely used in modern factories producing high quality green coffee bean. The main use of the polisher machine is to clean the silver skin, and at the same time polish the surface of coffee bean, thereby improving the quality of the finished green coffee bean.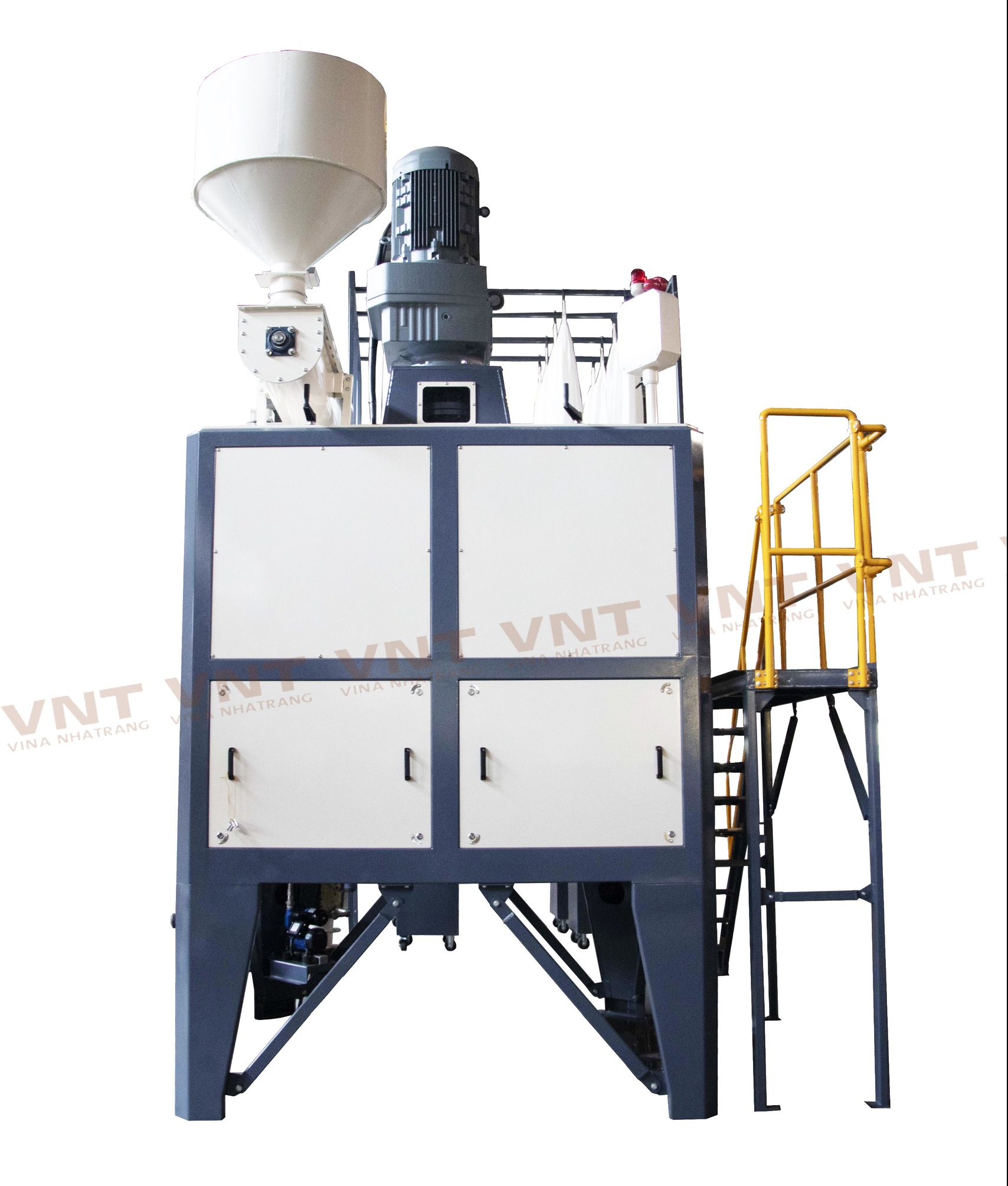 FUNCTIONS
Removing the silver skin of coffee bean.
Cleaning dust and soil on coffee bean.
Restoring old, moulded coffee bean stocks.
Polishing coffee beans to prolong coffee quality during storage and/or transportation.
System control temperature
SPECIFICATIONS
| Model | Capacity (kg / batch) | Power (HP) |
| --- | --- | --- |
| MDB – 600X | 500 – 600 | 40 |
| MDB – 1200X | 1000 – 1200 | 75 |
PICTURES OF THE PRODUCT
ADVANTAGES
Fully automatic controlled
Mordern technology
High durability
Easy to operate
Electricity saving
Improve processing efficiency for the whole system
Minimize labor workforce in the processing line
FREQUENTLY ASKED QUESTIONS
How to take a quick look of VNT's green coffee bean polishing system?
VNT has more than 30 years experience in manufacturing equipment and systems for processing agricultural products such as coffee, pepper, cocoa … in Vietnam and over the world. Depending on your requirement of machine capacity and factory's location, we will give the most suitable advice as well as arrange a suitable place for you to take a quick look of VNT's green coffee bean polishing system. Please contact to our hotline (+84)-966-757-757 to get more information.